While channel surfing during the evening of January 11, 2016, I found myself watching Late Night for the first time since David Letterman left in '93. Seth Myers was interviewing South African comedian Trevor Noah, the new Daily Show host. After Jon Stewart retired, just like Letterman's departure twenty two years ago, I too left the show with him. I guess I paused on NBC last Monday night out of curiosity. It's not often we see a late night talk show host being interviewed by another late night talk show host. I guess you can say I enjoyed being introduced to Mr. Noah.
Three nights later I decided to give the so-called new Daily Show a try. The guest was Ice Cube who was promoting Ride Along 2. However, the big news of the day was the growing outrage in Black Hollywood over the 2016 Oscar nominations. Daily Show correspondent Roy Wood Jr., in the usual Comedy Central satiric genre, shared his suggestions for what African Americans can do to get more recognition in Hollywood. It was hilarious.
"White people love feeling bad about how they treated black people, so to make a hit black movie, you need a whip, a fire-hose or a Negro spiritual," Wood explains. Basically, Wood suggested that if Black filmmakers added some humming to their soundtrack, or added the mentioning of the sins of slavery to their scripts, they'd be guaranteed Oscar nominations like 12 Years a Slave (2013), Django Unchained (2012), etc. He called it, "SPRINKLING SOME SLAVERY SAUCE" on the film.
But seriously, the aforementioned correspondence segment helped to confirm what I'd been saying since Will Smith's planned Hurricane Katrina biopic American Can stalled in 2011. It's my theory that Hollywood will not green-light a film project about Black Americans being misused and abused in the 21st Century; e.g. screenplays about Hurricane Katrina or officer involved shootings. Hollywood has no problem with 19th (Amistad), 20th (The Help,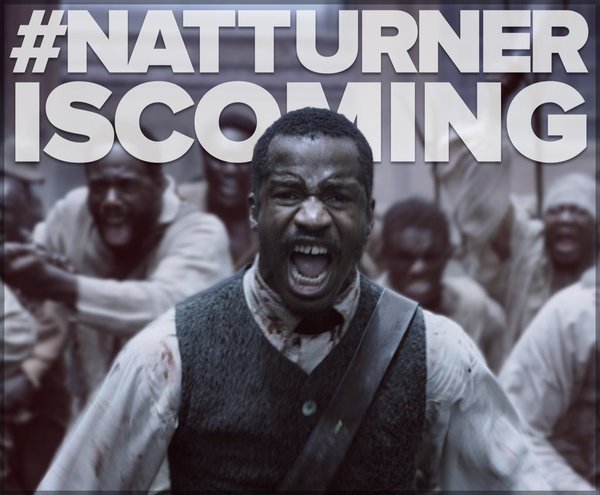 The Butler, etc) Century Negro hardships, or 21st Century Black comedies (e.g. Ride Along 2) on the big screen.
Speaking of the 19th Century; premiering on January 25, 2016, at the Sundance Film Festival is the just completed Savannah-shot Birth of a Nation (2016). The story of the Nat Turner 1831 slave uprising. It bears the same title as the 1915 silent picture starring Lillian Gish; which was adapted from Thomas Dixon's novel, The Clansman: An Historical Romance of the Ku Klux Klan. On February 7, 2015, the New York Post posted the article, "Why 'Birth of a Nation' is still the most racist movie ever." It will be interesting to see how the '16 version is received by the distributors, critics and moviegoers. I wish Director Nate Parker much success so we all can have the opportunity to see his film.
Please don't get me wrong. I love comedies, dramas and historic films that portray the four hundred and ninety-eight years of the Black American experience. What I am writing about today pertains more to there not being one Hurricane Katrina feature film or miniseries, and not one Post-Katrina New Orleans feature film developed, produced and released. In late 2006, after completing the Katrina Survivor phase of my research project, I said to my native New Orleans friend and Soul Patrol leader Rick Mathieu, "Man, you guys have an amazing story, no doubt. The thing is though that Hollywood is not going to green-light a movie about four brothers from the 7th Ward who rescue their neighbors during Katrina. We need some white people in this story." And that was when I shifted my focus to the Katrina Responders, who were overwhelmingly white. I guess Roy Wood Jr. would say, "That M.D. Woods brother is sprinkling (spreading) some mayonnaise on his Katrina epic."
It is sad to think that a Black POV story on Katrina cannot stand on its own. Nevertheless, I have no problem sprinkling white sauce if that's what it's going to take to get the true story of what "really" happened to the Black people in New Orleans during Katrina to the big and little screens; via 12th Place Films.

Blessings & Peace,
M.D. Woods